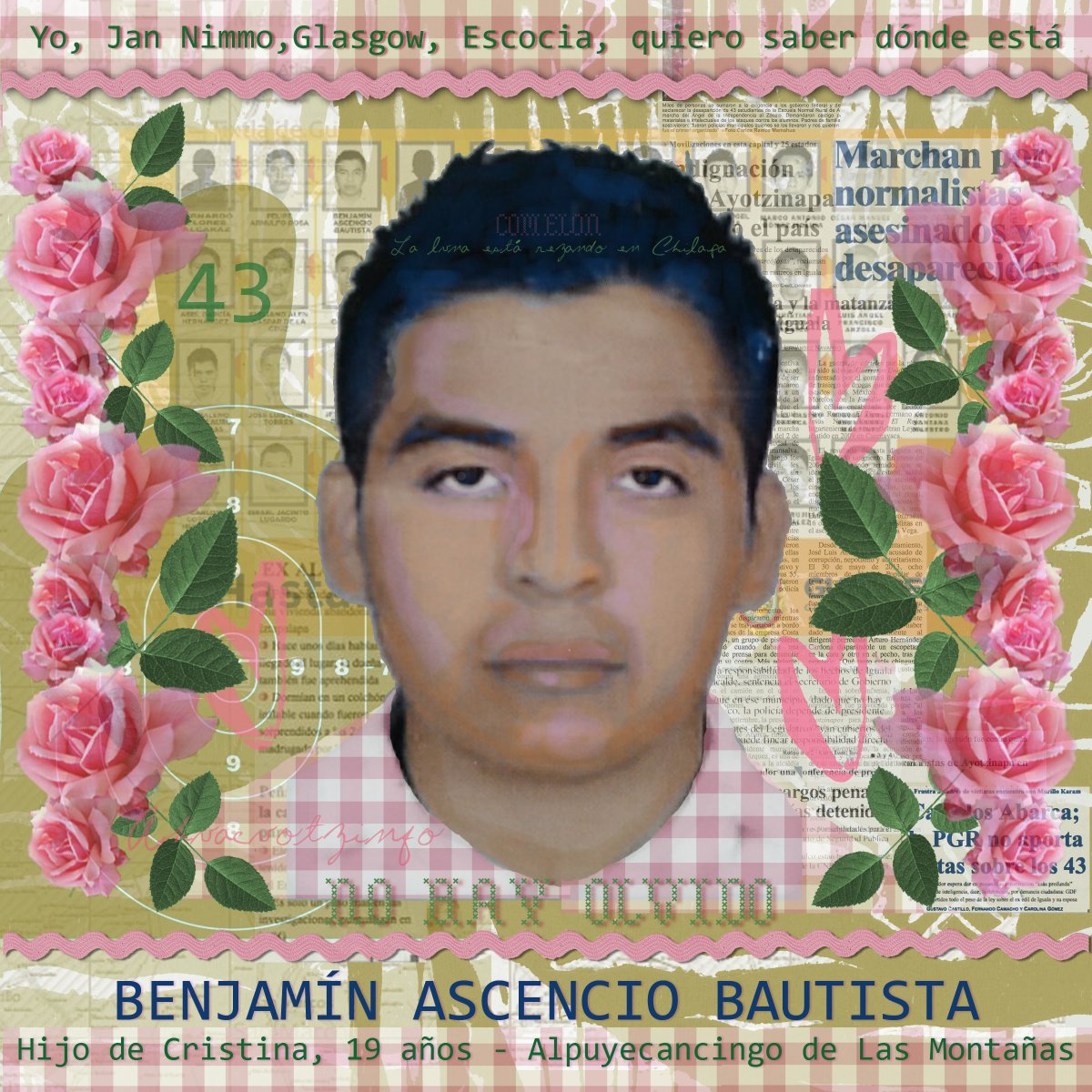 New Podcast Explores the Pursuit of Justice for 43 Disappeared StudentsNational Security Archive partners with Reveal News to investigate 2014 mass disappearance in Mexico – and the ongoing struggle for truth and accountability in the Ayotzinapa tragedy Mexican prosecutor fights to break the "pact of silence" that prolonged cover-up of the atrocity Ayotzinapa students became collateral damage in Mexican drug wars
Washington, D.C., January 10, 2022—On Saturday, January 15, a new podcast exploring the shocking case of 43 Mexican students disappeared by security forces in 2014 will launch on radio stations around the United States and on podcast platforms. The three-part serial is the result of a two-year collaboration between the National Security Archive and Reveal News from the Center for Investigative Reporting.
Although the stark facts of the Ayotzinapa case are known worldwide, the podcast features interviews, insights, and investigative findings that have never before been heard. They include:
Testimonies recorded weeks after the attacks with Ayotzinapa students who survived.
Eye-witness accounts of how the government of President Enrique Peña Nieto sabotaged its own investigation and, for years, deliberately obstructed justice.
Extensive interviews and audio-diaries from Omar Gómez Trejo, the special prosecutor who took office in 2019 and has been tasked with solving the case, locating the missing students, and investigating his predecessors as he and his team uncover proof of a massive cover-up.
A revealing interview with a retired DEA officer who supervised a year-long investigation into a Mexican drug trafficking ring in Chicago – and was the first to make the connection between his case and the students' disappearance.
Never-before heard testimony from a former suspect in the Ayotzinapa case who was tortured by the military and police, forced to sign a false confession, imprisoned for five years without trial, and freed only after a videotape of his torture appeared anonymously on YouTube.
The story of one mother, two daughters, and their relentless search for their beloved son and brother, Benjamín Ascencio Bautista.
THE "NIGHT OF IGUALA"
On September 26, 2014, police attacked a group of college students as they rode on buses through the town of Iguala in southwestern Mexico; they blocked the buses from moving forward, then they opened fire. For hours, federal security forces and soldiers from a nearby base circulated in and around the chaotic scenes of violence, but never stopped to intervene. The long, harrowing night left six people dead. The police detained 43 of the students and piled them into the backs of their trucks. The young men were never seen again (…)
Para seguir leyendo: https://nsarchive.gwu.edu/news/mexico/2022-01-10/after-ayotzinapa-podcast-investigates-horrific-mexican-atrocity